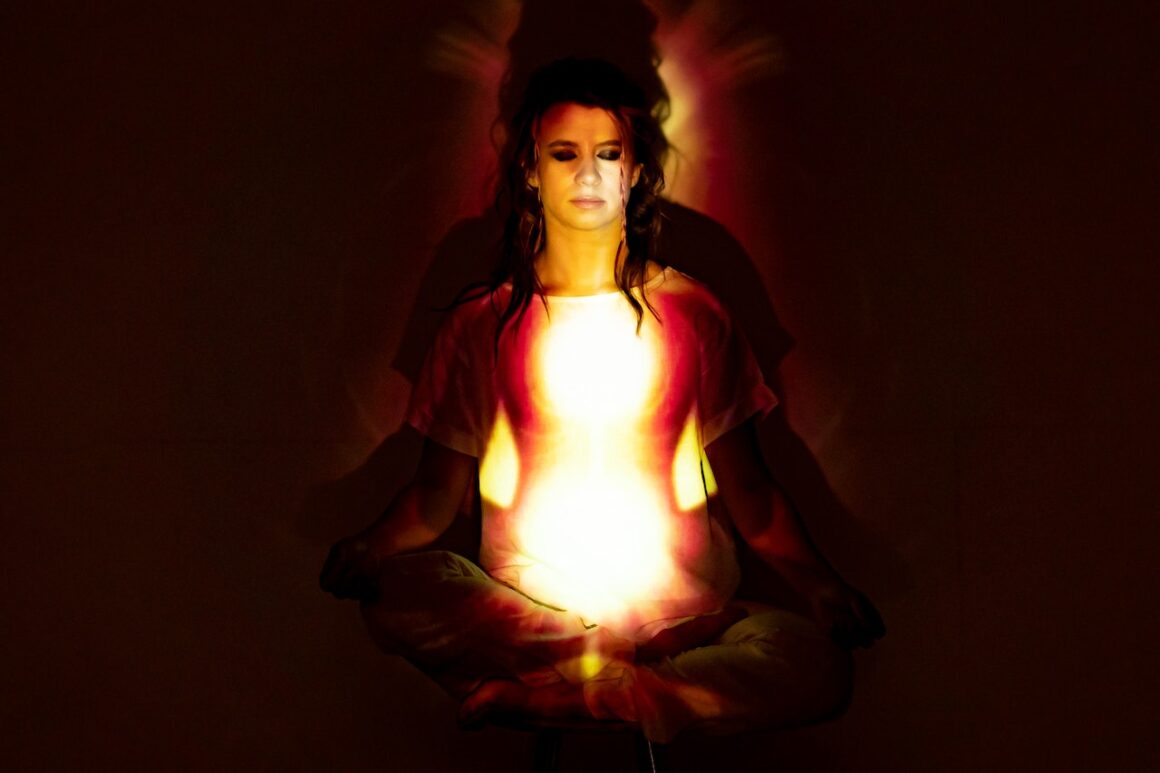 This may come as a surprise to you, but I don't enjoy teaching beginners how to meditate. In fact, one of the questions I least like directed my way is How do I meditate? or even, How do I stop the chatter in my head when I close my eyes?
I used to, until quite recently, feel that it was my role to answer questions like this. Surely, I believed, it's within my job description to provide practical solutions for quieting the noise, or unique methods to stop thoughts from drifting down memory lane, or zigzagging across future avenues. And yet, every time someone would describe the display of unhelpful images their mind suddenly brought into play during meditation, I would have an automatic sinking feeling. It came and stayed for the length of the discussion and to be brutally honest, it was likely rooted in boredom.
This was until it dawned on me one day, that no one is forcing me to take part in these conversations, or to supply techniques that I'm simply not lit up to revisit. I tried to imagine Michelin star chefs spending time teaching students how to chop carrots, or haute couture clothing designers teaching classes on how to thread a needle. I couldn't picture it. It became obvious that just because we are proficient in a field, it doesn't mean we are obligated to spend time sharing the basics of how to do it.
There are meditation teachers who thrive on and adore helping novice students run through breathing techniques, mantras, or easy ways to tap into their non-mental rhythms. I'm not one of those teachers. Meditation, without question, is a vital part of my existence. It's where I receive answers, guidance, protection and inner clarity. Sitting, standing, eyes open or closed, the experiences are waiting and I can talk about them for hours. But the idea of teaching class 101 definitely bursts my bubble.
My teaching gift is reserved for those already able to quiet their minds, those who now wish to go on deeper, even more wonderful internal journeys through their consciousness. My passion is in helping people to astral project, to play with bi-location and tri-location, to push the boundaries of what they previously thought were their limits.
I write this because it's important we're all able to accept that our passions may start or finish in unexpected places along a spectrum. It's easy to get stuck providing what the majority ask for from you, whether that's clients, colleagues, friends or family, when in fact your passion lays in a different direction entirely.
Depending on your industry or role, it can feel like a disservice to say no, when in fact your no actually provides space and business for those whose passion it is to say yes to that very same question.
So, here's what I want to impart today:
Choosing to say no to something that is a strength, but not a passion, is okay.
Following your heart exclusively, even if it lets other people down, is acceptable.
In dedicating your time to the pursuit of what you love, you become a role model for others to also do what they love.
Being good at something doesn't remove your right to redirect those who seek your knowledge.